Omdat het festival seizoen er weer aan zit te komen en we overal leuke printjes met vrolijke kleurtjes zien, wilde ik dit keer die kant op met mijn nagels. Een trend die ik heel erg leuk vind om te zien is de ananas-trend. Je ziet ze terug in accessoires en shirtjes en ja, dan moet ik ze natuurlijk ook op mijn nagels!
Because the festival season is very close and we see fancy prints and lots of colors everywhere, I wanted to express this not only in my clothing but also on my nails of course. A current trend which I really like is the pineapple-trend. We see it in accessories and clothing, so of course I needed them on my nails too!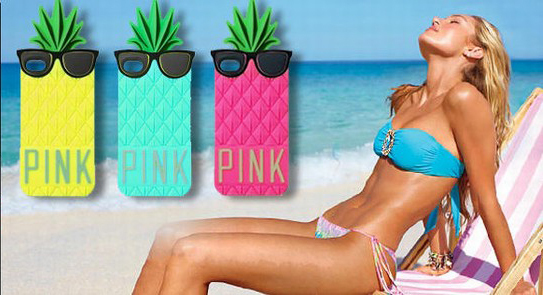 Ik gebruikte een gele lak van Sephora als basis op mijn nagels. Om de ananasjes op mijn nagels te krijgen gebruikte ik Konad image plate m29 die allerlei tropische figuurtjes bevat zoals je hieronder kunt zien. Ik vulde deze plate met 2 kleuren. Voor het onderste gedeelte de bruine kleur The Only Chance! van Essence. Voor het groen op de ananas gebruikte ik Hugo Moss van Catrice. Let goed op dat je de kleuren niet verschuift wanneer je de overbodige nagellak eraf schraapt, en stempelen maar!
I used a yellow polish from Sephora as a base. For the pineapple image I used my Konad image plate m29, which has a couple of tropical figures as you can see below. I filled the figure with two colors. For the lower part I used the brown color The Only Chance from Essence. For the top of the pineapple I used Hugo Moss from Catrice. Make sure that you do not mix up the colors when scraping the excess polish off, and stamp it on!
Jammer dat de foto's zo onduidelijk zijn. Wat vind jij van de ananas trend?
Too bad the pictures are out of focus. What do you think about the pineapple trend?